Regular price
Sale price
$59.99 USD
Unit price
per
Sale
Sold out
SKU: E-SK-ARQ02-G10
Introducing Alpine's Tactical Rifle Slings
Our AR slings are not just ordinary rifle slings; they are engineered for tactical maneuverability, security, and readiness, making them the ultimate choice for rugged and unforgiving conditions. Proudly crafted in the USA with high-quality components and fasteners, these multi-point tactical weapon slings are designed to fit the latest tactical weapons that utilize either QD or hook receivers.
ARQD and ARHK Slings: Versatility for Your Mission Objectives
The ARQD and ARHK Slings offer tactical efficiency with their 1 or 2-point connection system, and the ability to switch between the two gives you unparalleled flexibility. Whether you need to keep your weapon secured at your side, across your chest, or over your back, these slings allow for easy retrieval and readiness for firing.
Adaptability for Every Situation
In tactical operations, adaptability is key. Our AR slings enable you to effortlessly switch between a 1-point shoulder carry for prone positions or taking cover, and a 2-point connection for ruck marches or extended periods of walking. With the dynamic ability to change and adapt to circumstances, our slings provide the best solution for your rifle-carrying needs. Don't restrict yourself with a sling that can only be attached as a 1 or 2-point; keep your options open for a better chance of mission success.
Comfort and Freedom of Movement
Featuring 1.5-inch webbing and a built-in shock absorber, our slings offer exceptional comfort in any situation. When you need to use your hands for climbing or crawling, the 2-point option allows you to carry your AR over your back, providing total freedom of movement while ensuring your weapon remains secured to your person.
Fully Adjustable and Accessory-Ready
Alpine AR Slings are fully adjustable to accommodate any body type, ensuring a comfortable fit for every operator. Integrated MOLLE loops on the outside of the slings allow you to add the necessary accessories and attachments for a truly customized setup.
Key Features of the ARQD Rifle Sling:
Length is fully adjustable from 46" to 60" end to end
Quick-release buckles on both ends of the main strap
Swivel at the QD ends to prevent twisting or tangling
Integrated MOLLE loops for accessories
Metal QD fasteners with 1 female QD inline receiver on the sling
Two durable connect buckles for easy removal
1.5" webbing for better weight distribution
Built-in shock-absorption for enhanced comfort and adaptability
Made in the USA
Key Features of the ARHK Rifle Sling:
Fully adjustable from 52" to 70" end to end
Integrated MOLLE loops for accessories like a knife or flashlight
Quick transformation from one- to two-point connection
1.5" webbing for optimal weight distribution
2 Metal Hook-style connection points
2 metal D-rings for additional functionality
Durable, comfortable, and functional
Made in the USA
FAQs:
What does MOLLE mean?
MOLLE stands for Modular Lightweight Load-bearing Equipment, referring to a webbing and pouch system that allows for secure and durable attachment of accessories.
What is the difference between QD and HK?
QD (Quick Disconnect) is a thumb push-in style with 4 small ball bearings around a post, commonly found in tactical weaponry and slings. HK is the standard found on most traditional tactical rifles, fastening to D-rings or hook points.
What is a multi-point rifle sling?
A multi-point rifle sling provides the best of both worlds, combining the benefits of a single-point and traditional two-point sling. With the multi-point sling, you have the freedom to attach two ends to your rifle conventionally or use a QD mount to form a single-point sling. This flexibility allows your weapon to hang in the most comfortable position for you.
Choose Alpine Innovations AR Slings for exceptional versatility, comfort, and tactical readiness. Experience the ultimate weapon sling engineered to meet the demands of the most challenging missions.
Share this product
View full details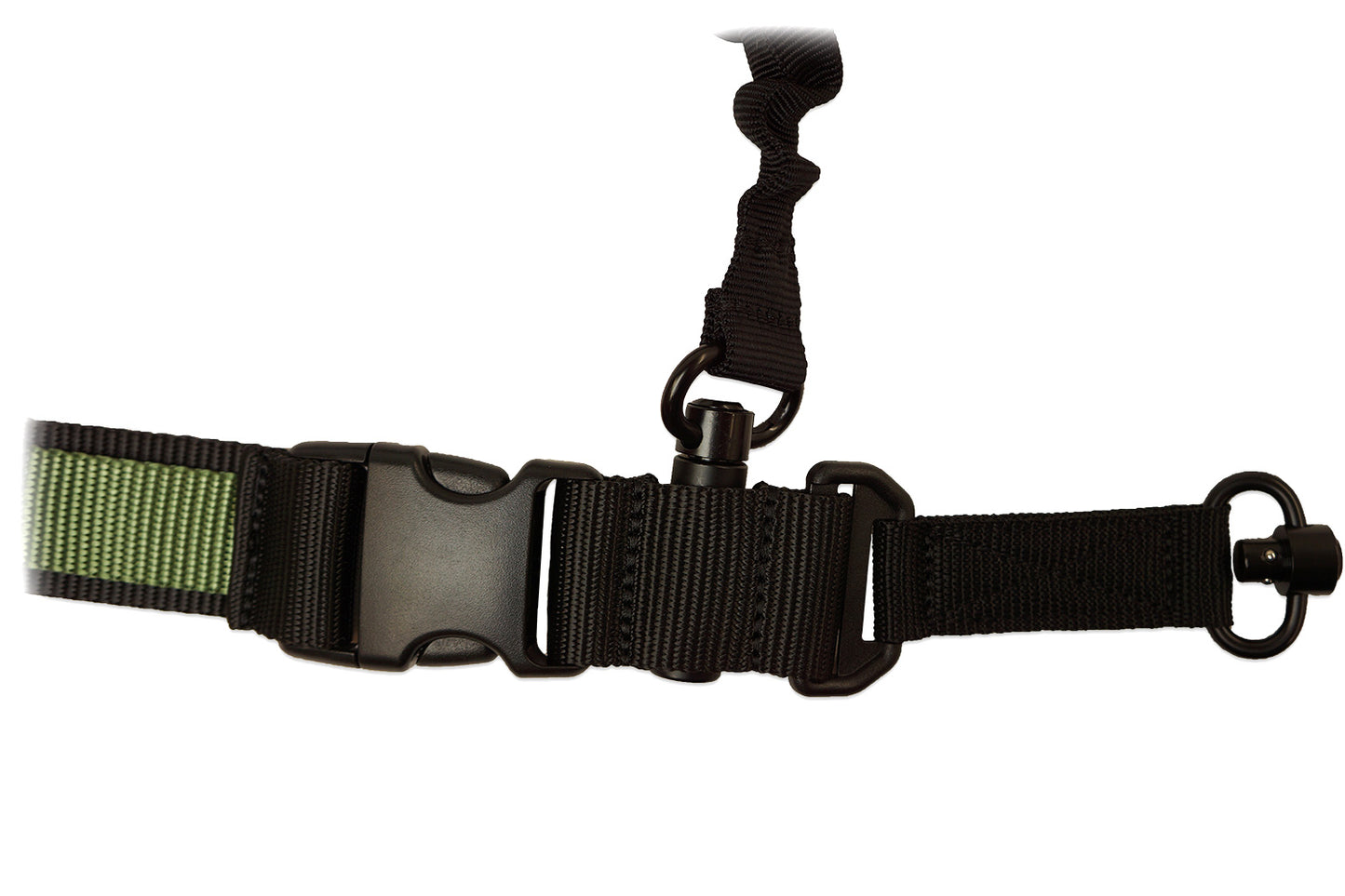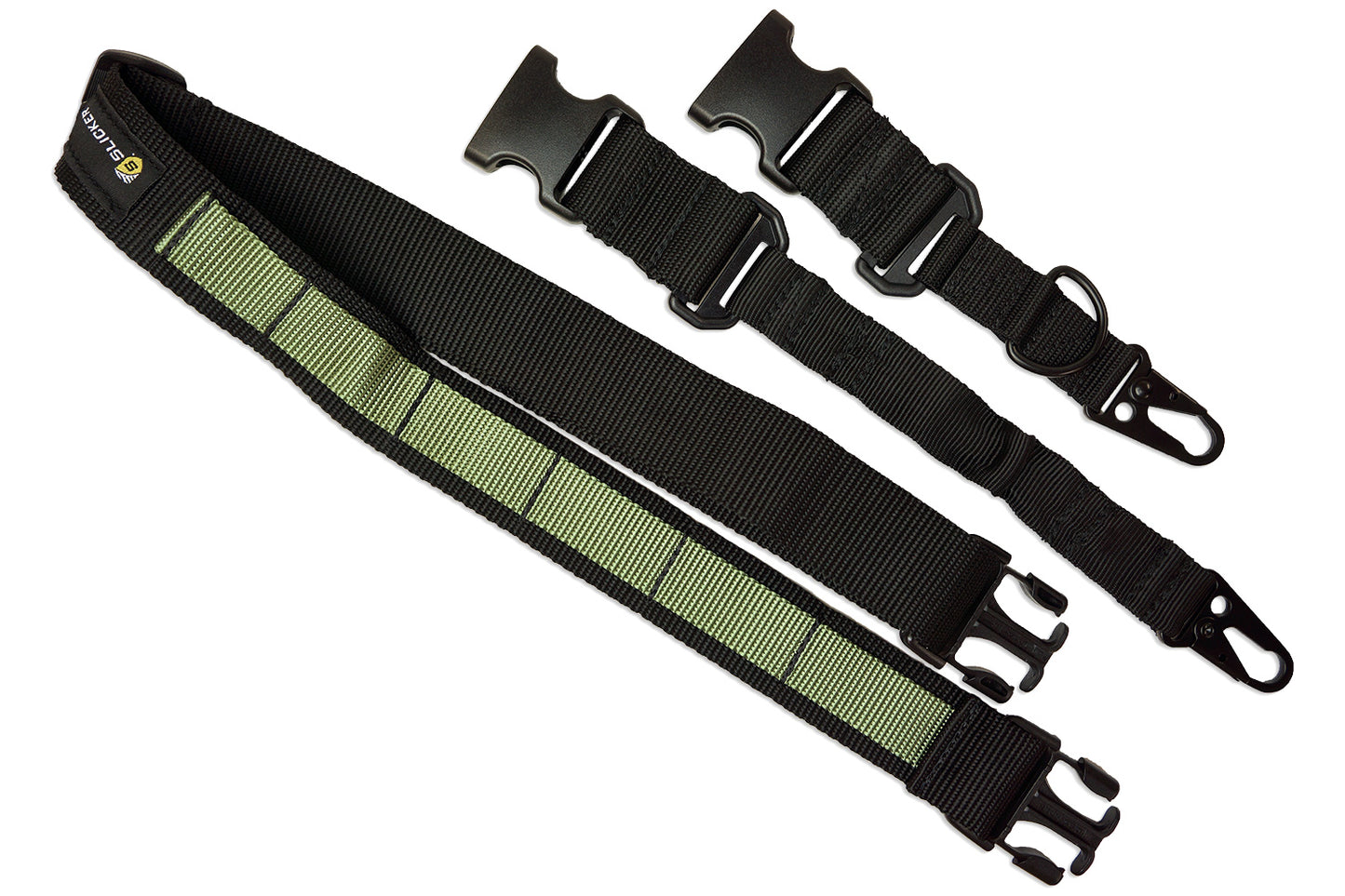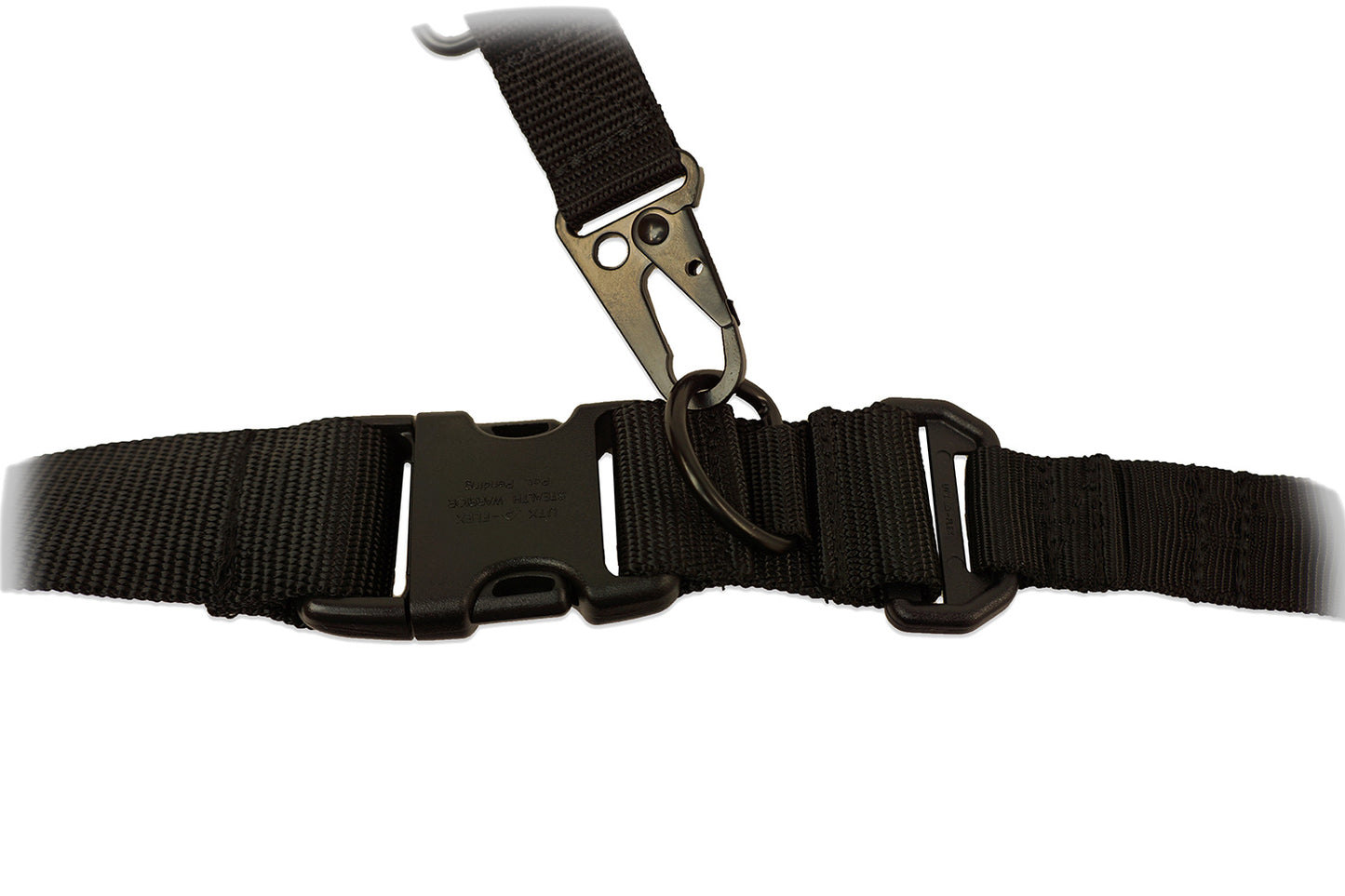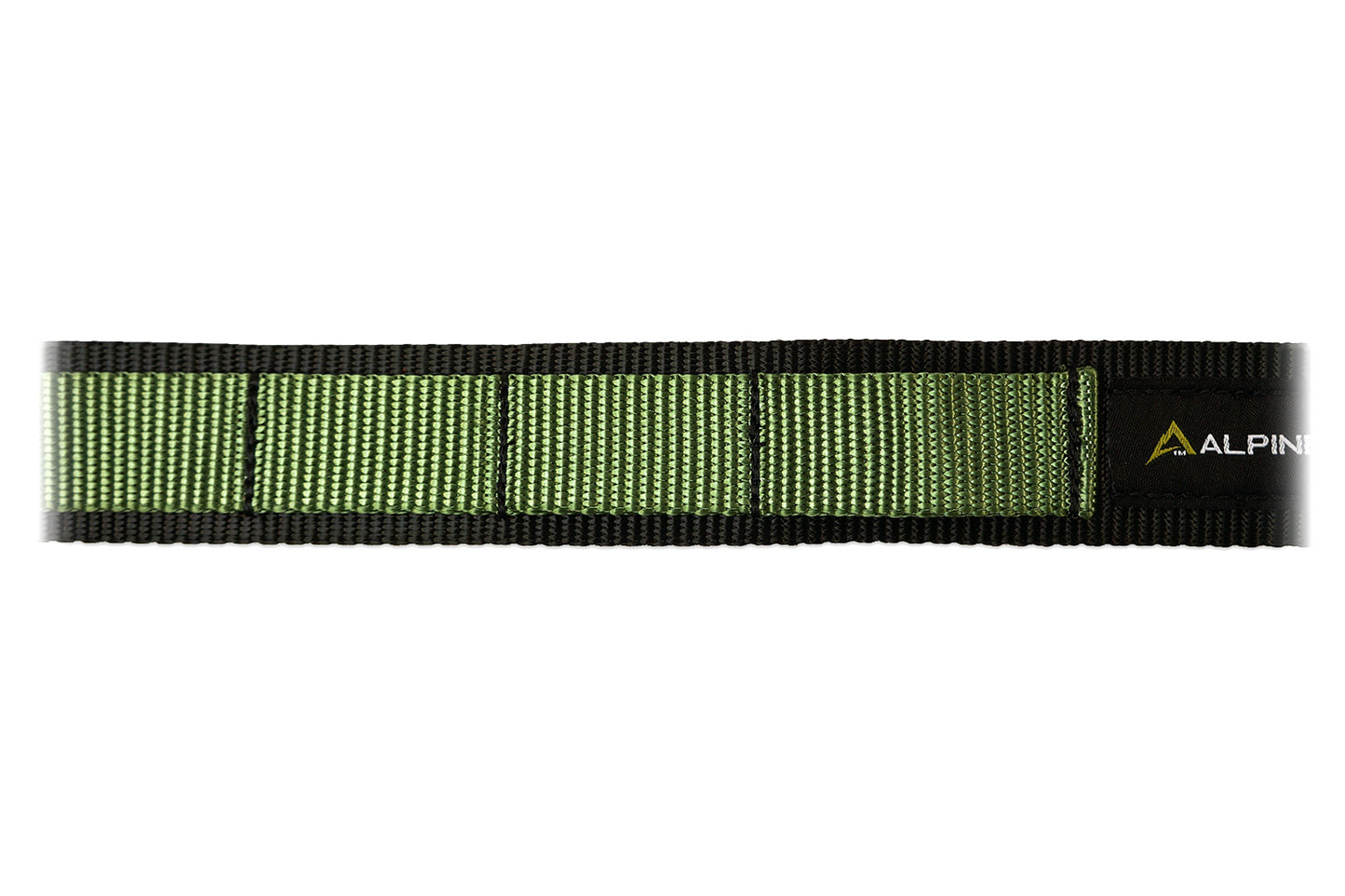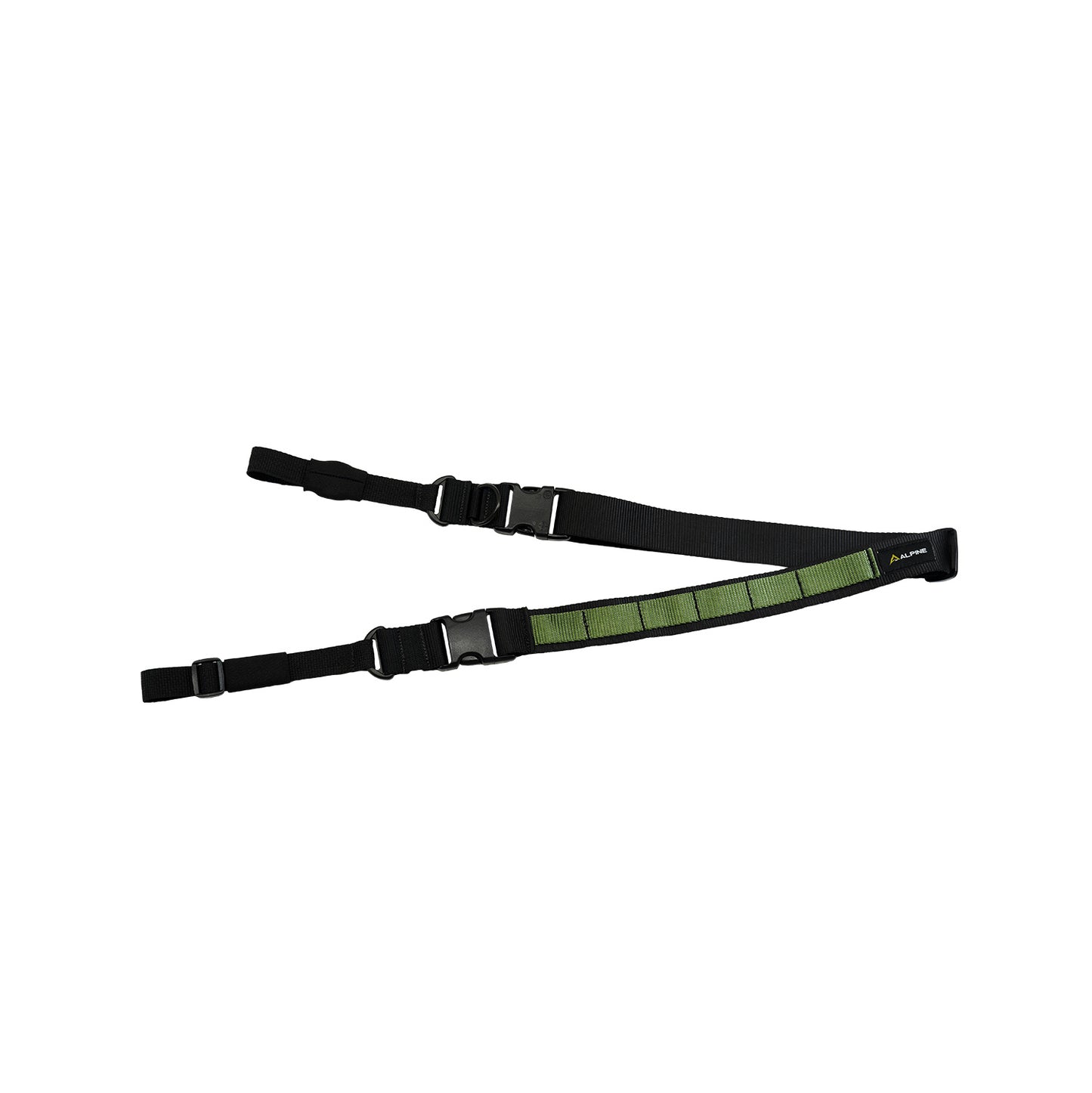 AR Sling | Alpine Products
Collapsible content
Material

All products are made by hand proudly in the U.S.A. Materials are made from weatherproof neoprene. Dyed, Pressed, Cut, Sewn, and shipped to you. Alpine Products strives to give you the best quality for a product you can trust.
Warranty

All Products are backed by our Limited Life Time Manufacturer Guarantee. To learn more please visit Our FAQ Page.
Shipping

Alpine Products ship worldwide. If you have any specific questions about ship please check out our FAQ page for more info or contact our customer support.