Regular price
Sale price
$6.99 USD
Unit price
per
Sale
Sold out
SKU: E-HVSB20
Alpine Spudz Sudz Cleaner
Introducing the Alpine Spudz Sudz Cleaner in a convenient 2 oz. spray bottle – your essential partner for maintaining crystal-clear optics, regardless of your outdoor pursuits.
From eyeglasses to binoculars, scopes to goggles, this anti-static spray cleaner is engineered to preserve the pristine clarity of all coated optics. Bid farewell to smudges, oil, and grime without any lingering residue.
No matter your adventure – be it hunting, birdwatching, diving, cycling, or more – the Spudz Sudz Cleaner ensures your vision remains unobstructed and focused.
Picture this: you're on the hunt, focusing through your scope, or observing wildlife through your binoculars. The last thing you want is haze or impaired clarity caused by microscopic particles sticking to your lenses due to static electricity. Dry air only exacerbates this issue.
With Spudz Sudz, worry no more. It's not just a cleaner; it's a defender of optics.
Key Features:
Alpine Spudz Sudz Cleaner is suitable for all optics: binoculars, range finders, eyeglasses, coated lenses, smartphones, laptops, and touchscreen devices.

Multiple-use advantage: Prevent fogging and residue build-up like dirt and grime.

Fast-drying and odorless: Ensures spotless lenses without the hassle of streaks or unpleasant scents.

Eye-friendly: Ammonia-free, gentle on your eyes.

Embrace anti-static properties: Safeguard against dust, oil, dirt, and grime – the culprits of lens damage. With anti-static action, Spudz Sudz keeps your optics clear and scratch-free.

Portable perfection: The 2 oz. size is your travel-friendly solution for maintaining pristine optics on the go.
A thoughtful design ensures that each spray releases the perfect mist, while a leak-proof lid prevents spills. Simply slip it into your pocket or bag for immediate access whenever you need it most. For an unbeatable combination, use it alongside an anti-static cloth to guarantee spotless, scratch-free lenses.
Elevate your outdoor optics game with the Alpine Spudz Sudz Cleaner – where clarity meets adventure.
Share this product
View full details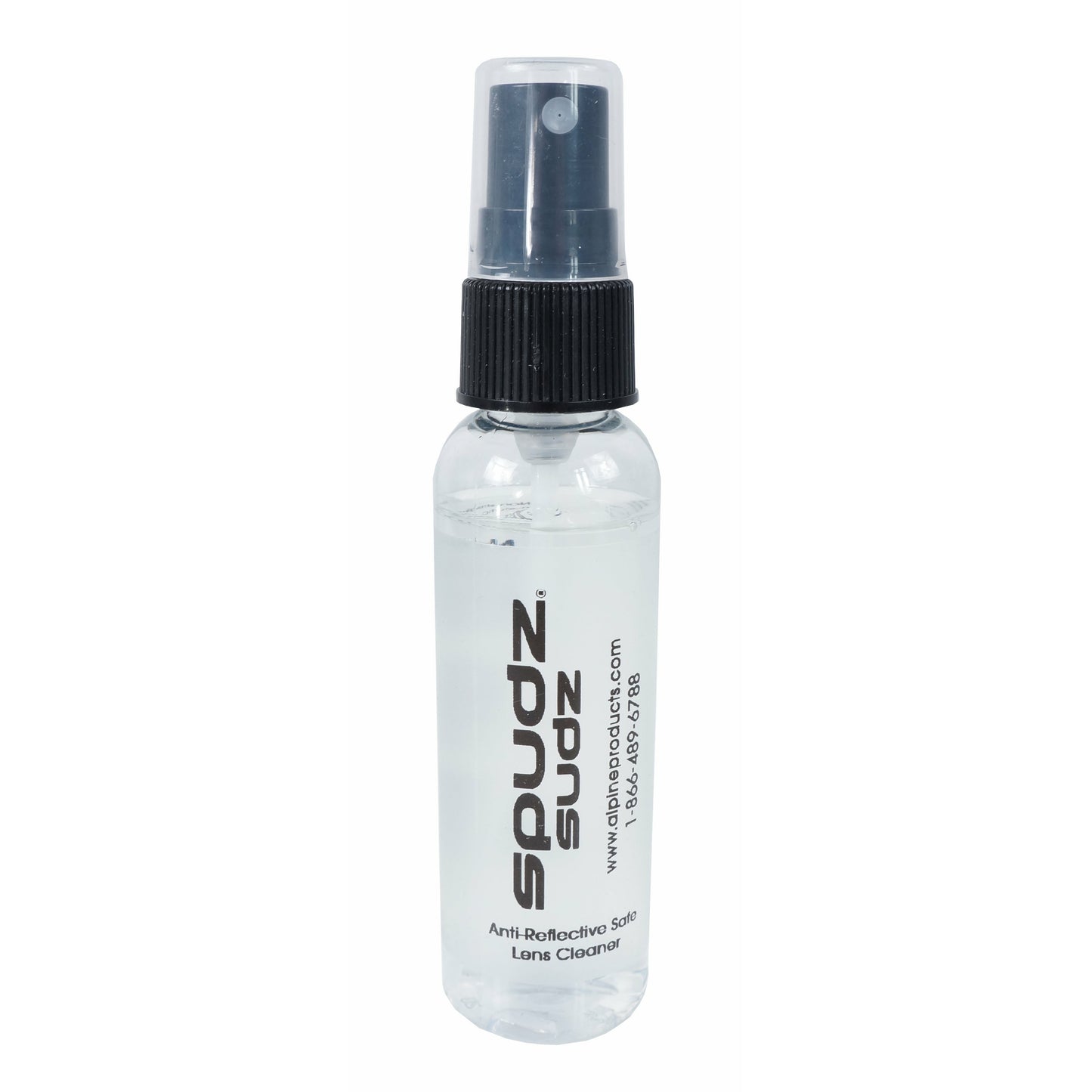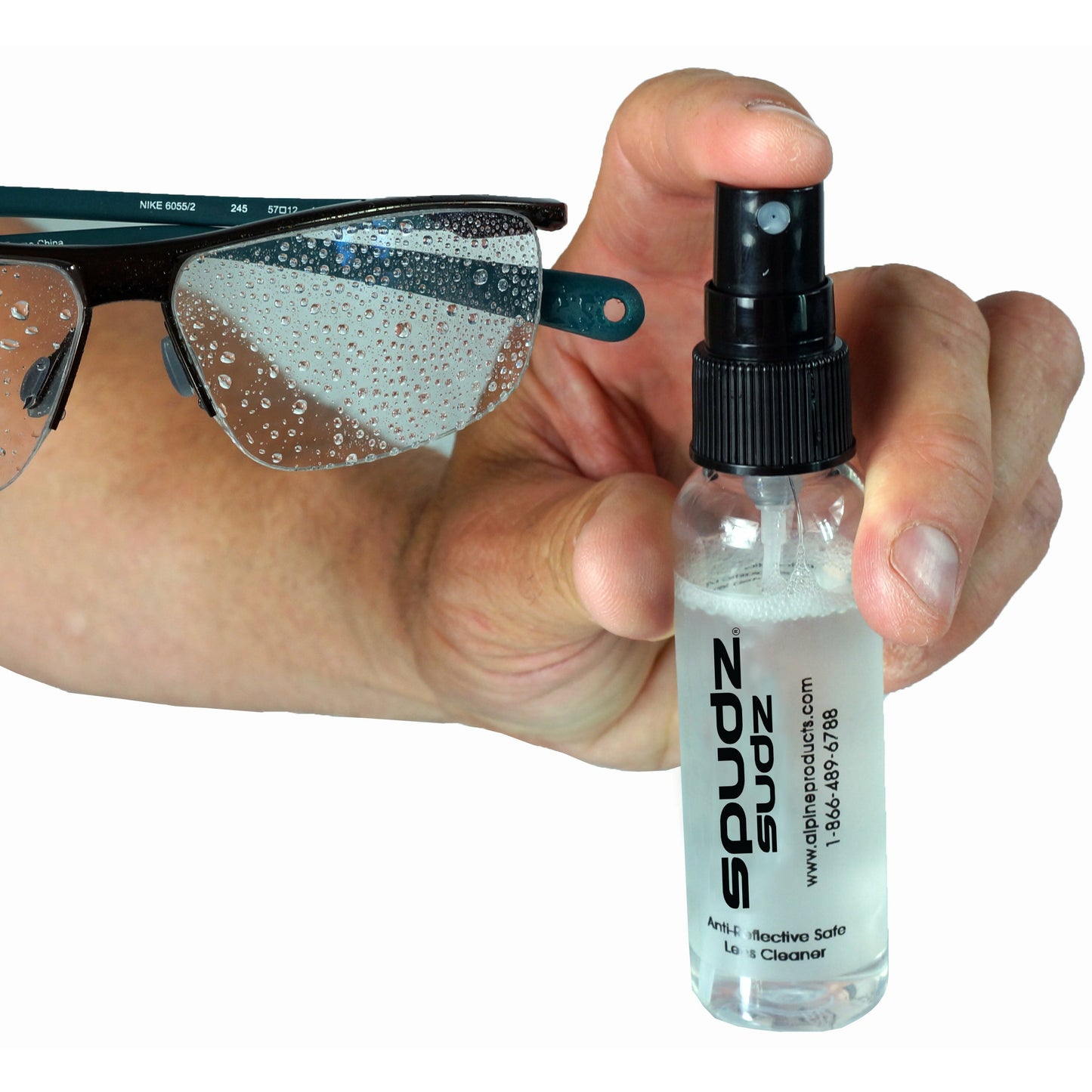 Collapsible content
Material

All products are made by hand proudly in the U.S.A. Materials are made from weatherproof neoprene. Dyed, Pressed, Cut, Sewn, and shipped to you. Alpine Products strives to give you the best quality for a product you can trust.
Warranty

All Products are backed by our Limited Life Time Manufacturer Guarantee. To learn more please visit Our FAQ Page.
Shipping

Alpine Products ship worldwide. If you have any specific questions about ship please check out our FAQ page for more info or contact our customer support.