Regular price
Sale price
$5.99 USD
Unit price
per
Sale
Sold out
SKU: E-SPFD01-D24
Assorted Spudz Classic
Have you ever missed a prime photo opportunity because your lens was filthy and you couldn't see? What about when you're sitting at your desk and your glasses are filmy and driving you crazy? We've been there! If only there were a cleaning cloth that was always there when you needed it! Introducing Spudz Classic, the original microfiber lens cloth that stays attached to its pouch so you can find it when you need it!

This genius lens cleaner cloth is attached to its stretchy and compact storage pouch, which can easily stay attached to you, your clothing, or your equipment. Are your hands full? With a flick of your wrist, you can "shoot" the cloth out of the pouch for even easier access to the cleaning cloth. What could be handier than that?
Our patented Spudz Classic is made of premium microfiber, so they are safe for even the most sensitive optics and lenses. The pouch is made of stretchy and durable neoprene that holds the cloth perfectly and keeps it protected and clean. It's machine washable and comes in two sizes and a variety of colors–and best yet, these are made in the USA!  
This little lightweight wonder easily clips to keychains, jackets, equipment & camera bags, and more. The cushion provided by the neoprene pouch means there are no metal or hard materials that are clanking around. You will love these convenient cloths so much, that you'll want to stow them everywhere! And why not? They are so compact and self-contained, that they can fit almost anywhere–they're about the size of a large zipper pull. These make a perfect gift, stocking stuffer, or party favor as well!
Whether your lens could use a cleanse or your glasses need daily de-griming, the Spudz Classic microfiber lens cloth is the perfect solution! Don't stare at your computer screen through a filmy, grimy cloud on your glasses! Don't sit wishing you could dust off your computer screen and don't miss another photo op–make sure you have a Spudz Classic on you when you need it!  Keep one on your keychain, your jacket, your car, and your desk. Don't forget to check out our other lens cleaning products too, we know you will love them!
FAQs:
What is the best cloth to clean glasses?
Microfiber is the best material for cleaning glasses. It effectively dries lenses and traps oils and dirt which prevents smearing. Remember that because the oil and dirt is so effectively trapped in the cloth, you should clean the cloth regularly.
Is the Spudz Classic microfiber lens cloth washable?
Yes! These are machine washable and by washing them often, you will ensure that they remain effective at removing oils and dirt from your glass surfaces. 
Will the Spudz Classic lens cloth scratch my camera or glasses?
No! Our patented Spudz Classic is made of premium microfiber, so they are safe for even the most sensitive optics and lenses.
How big is the Spudz Classic Microfiber lens cloth?
The whole cloth and case are 1.5 " x 2 " 
FEATURES
Safe for all optics

Clips anywhere

Cloth stays attached

Pouch protects cloth

Removes smudges

Machine washable
See our YouTube video on Spudz HERE
Share this product
View full details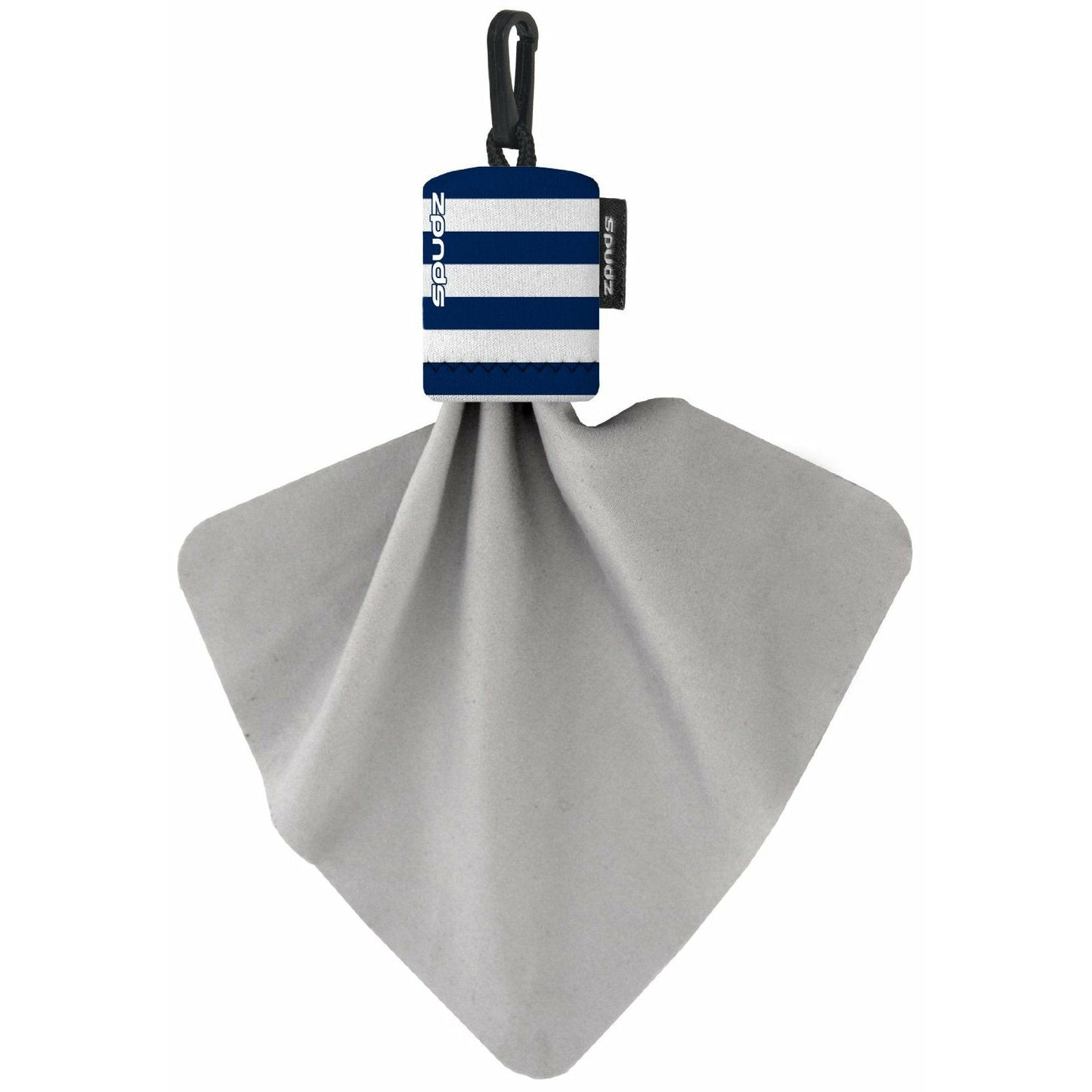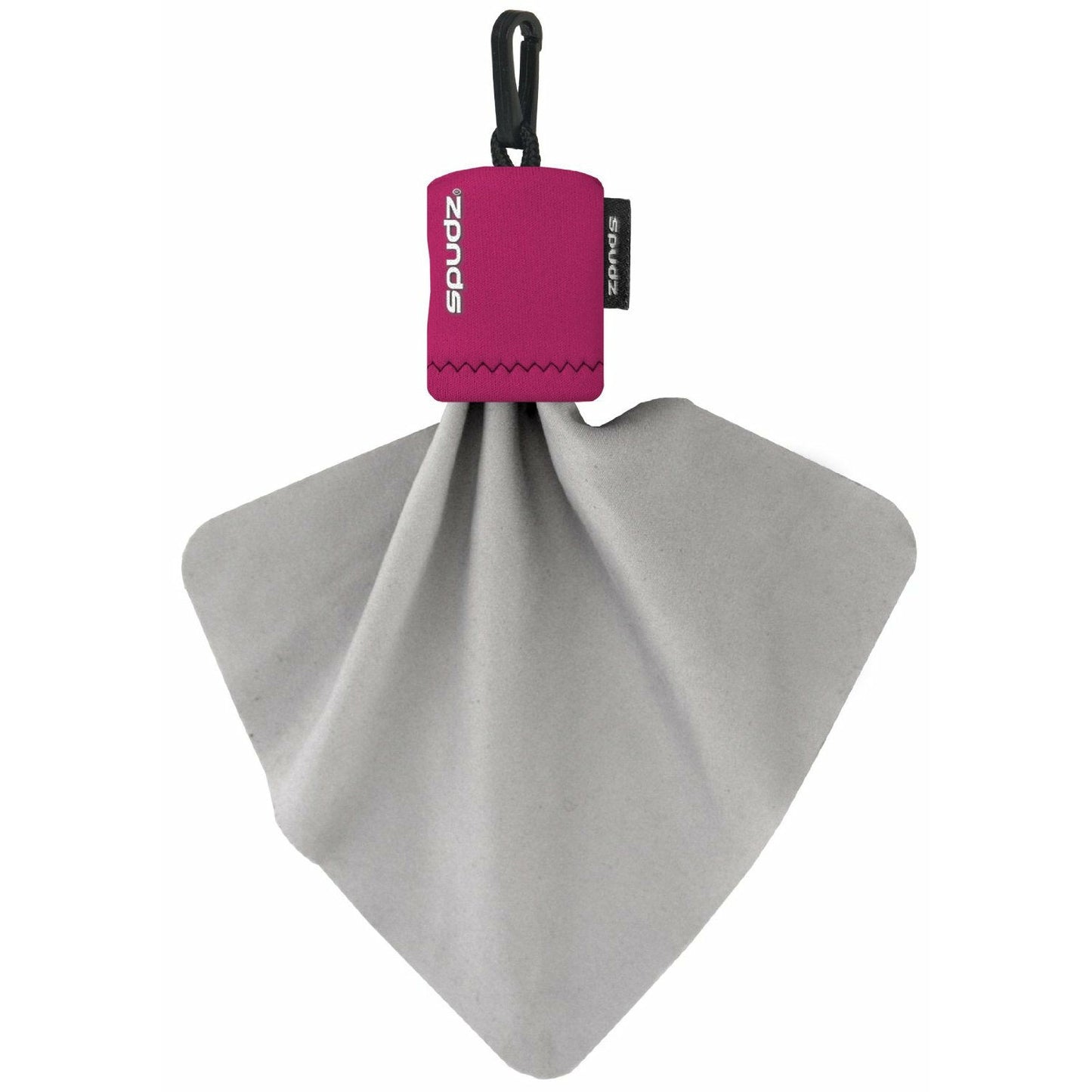 Collapsible content
Material

All products are made by hand proudly in the U.S.A. Materials are made from weatherproof neoprene. Dyed, Pressed, Cut, Sewn, and shipped to you. Alpine Products strives to give you the best quality for a product you can trust.
Warranty

All Products are backed by our Limited Life Time Manufacturer Guarantee. To learn more please visit Our FAQ Page.
Shipping

Alpine Products ship worldwide. If you have any specific questions about ship please check out our FAQ page for more info or contact our customer support.