Regular price
$29.99 USD
Sale price
$24.99 USD
Unit price
per
Sale
Sold out
SKU: E-SK-NX-SCFD08-D24
Introducing the Alpine Scope Slicker NX: Unleash Ultralight Protection for Your Optics
When it comes to protecting your valuable rifle scope, the Alpine Scope Slicker NX is the ultimate choice. Designed to fit a wide range of optics and stay securely attached on top of the optic, this weatherproof scope cover is crafted with precision and innovation.
The Scope Slicker NX (size 12"-17") will fit the Burris Oracle X Rangefinding Scope for crossbows. See link: https://www.crossbownation.com/threads/burris-oracle-x-scope-cover-that-actually-fits.116271/ 
Innovative Design for Unmatched Performance
The Scope Slicker NX is built to withstand the toughest conditions and provide quick access and weatherproof protection to your rifle scope. Crafted with .5 mm-thick neoprene, this rugged cover ensures that your scope remains intact, no matter the situation.
Featuring two retaining bands, the Scope Slicker NX keeps your scope firmly secured while allowing easy viewing access. Simply flip up each band to peer through the scope and acquire your target effortlessly. Plus, with two built-in lens cloths included, you can keep your optics clean and crystal clear, enhancing your shooting experience.
Customized for Your Needs
The Alpine Scope Slicker NX is offered in two sizes, ensuring a perfect fit for your specific scope. Choose from Medium, fitting 12"-17" length scopes with 30 to 65 mm objective lenses, or Large, accommodating 14"-20" length scopes with large/target turrets and 30 to 75 mm objective lenses.
Crafted with 0.5mm thick all-weather neoprene, this ultralight scope cover weighs less than 2 ounces, so you can minimize extra weight without compromising on protection. With its impact-resistant design, the Scope Slicker NX keeps your scope safe from scratches, bumps, and the elements, so you can focus on hitting your target with precision.
Sleek Designs, Endless Choices
Not only does the Alpine Scope Slicker NX deliver unbeatable performance, but it also offers a variety of stylish designs to suit your preferences. Choose from 'Stealth Shadow,' 'Alpine Mountain,' 'Vanish Shadow,' 'Vanish Tan,' and 'Dark Earth,' so you can add a touch of personality to your gear.
Get the Optics Protection You Deserve
Don't leave your rifle scope vulnerable to the elements or accidents. Upgrade your optics protection with the Alpine Scope Slicker NX, the ultimate weatherproof neoprene cover designed to provide unmatched performance in any situation. Select the perfect size and design, and experience ultralight protection that won't weigh you down on your shooting adventures.
Elevate your shooting game with the Alpine Scope Slicker NX today and never miss a shot due to compromised optics again!
Key Features:
Unleash Ultralight Protection for Your Optics
Weatherproof neoprene made from 0.5mm thick all-weather material
Available in two sizes: Medium and Large
Weighs less than 2 ounces for minimal added weight
Two built-in lens cleaners for added convenience
Different designs and colors to choose from
Retaining bands secure cover to scope for quick viewing access
Offers impact protection for your scope
Proudly made in the USA with top-notch craftsmanship
Share this product
View full details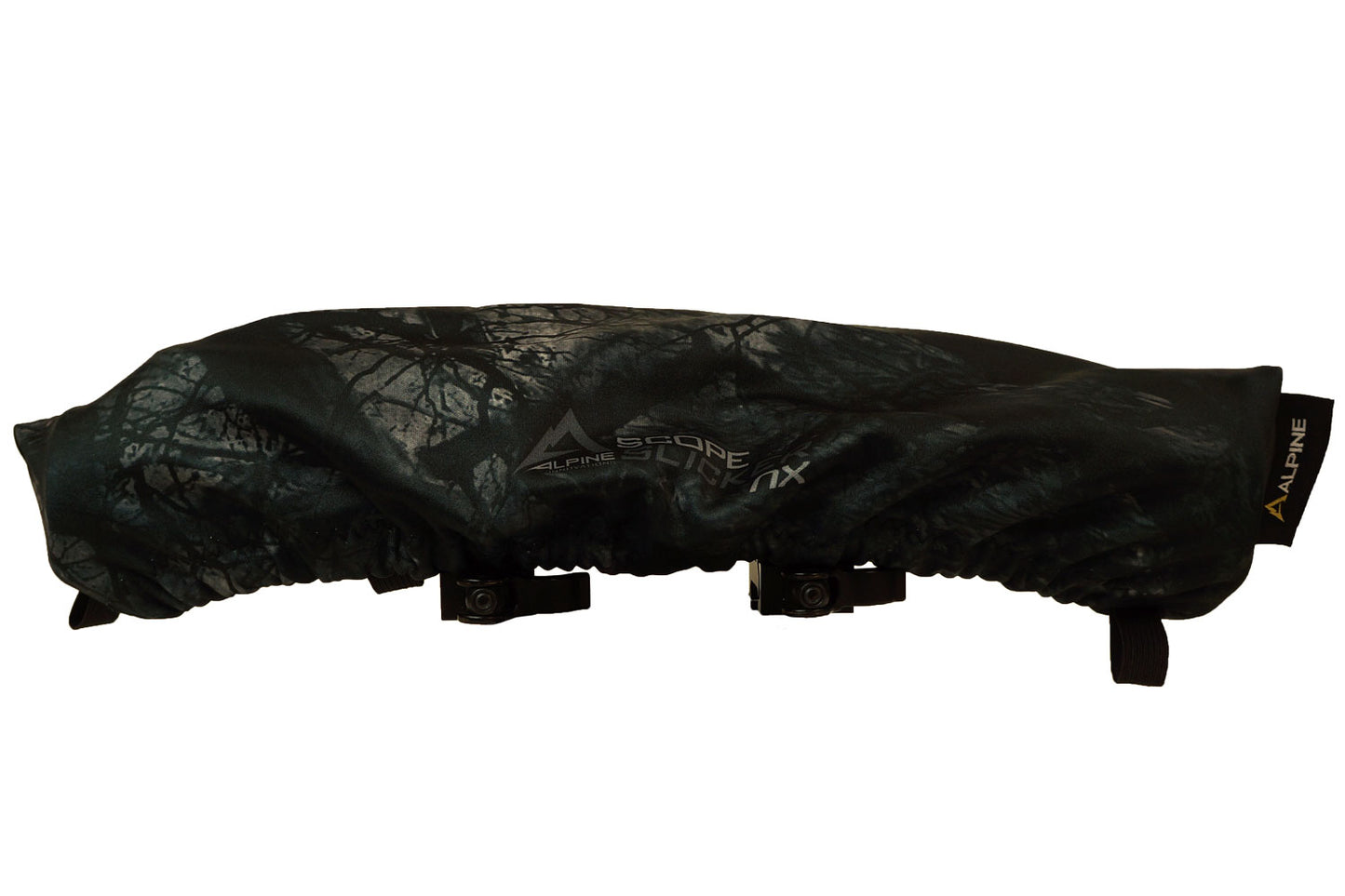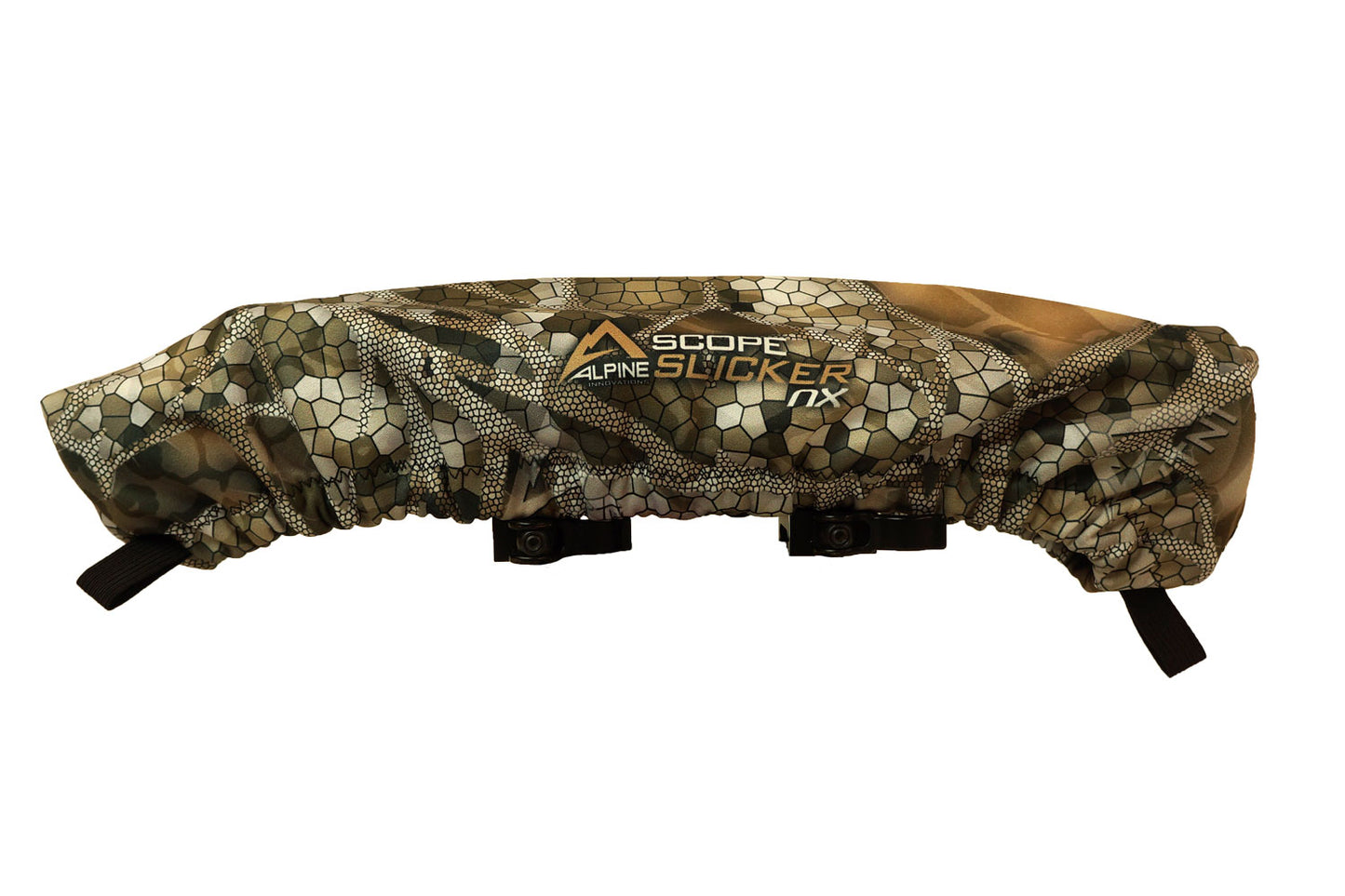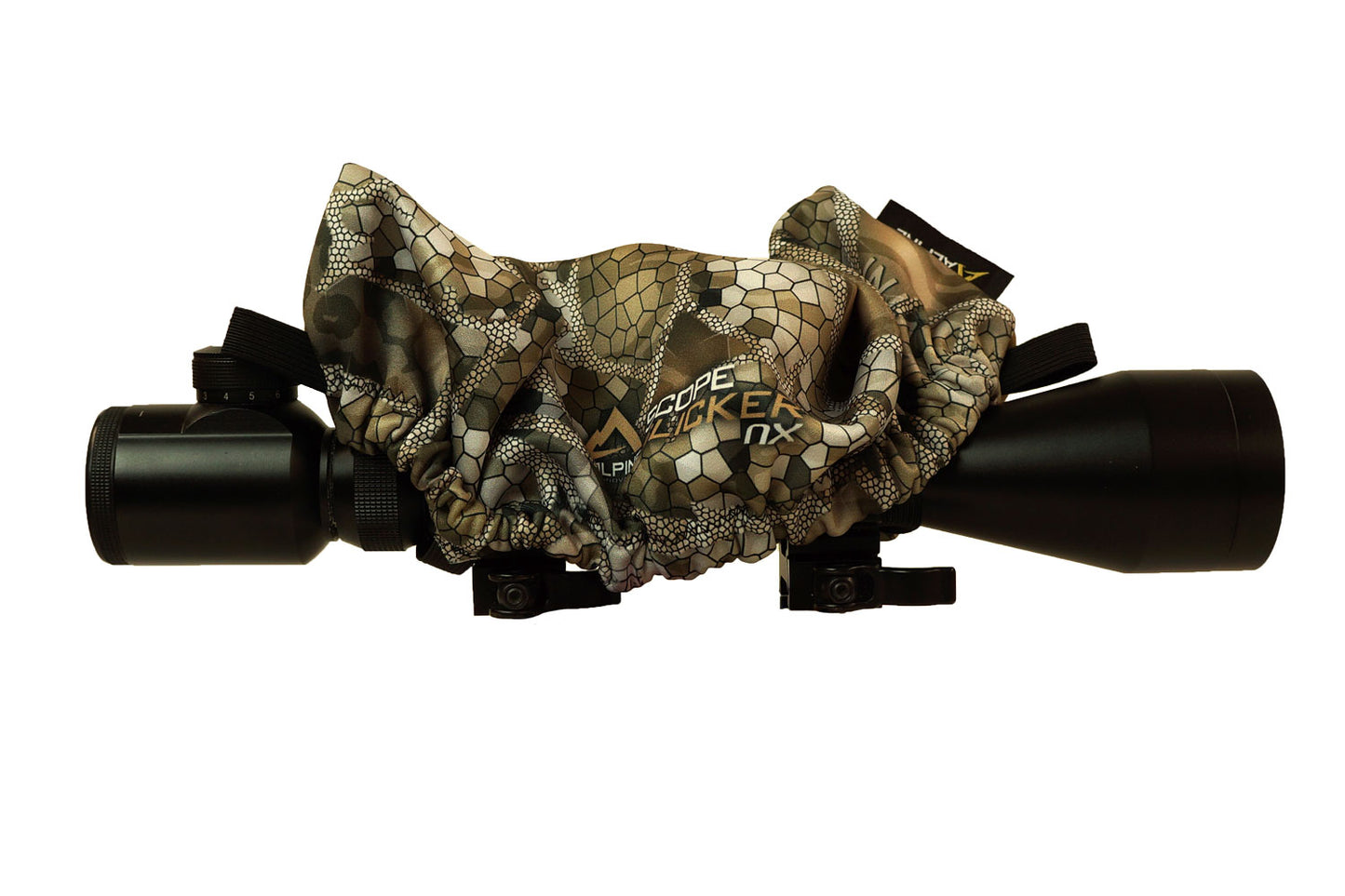 Great product
Great product. Ended up cutting out straps to make it fit better on vortex PS2 scope
Dan,
Thank you for the review!
The best
I have been hunting over 50 years, this is the best yet !
Exactly What I Needed
I love it. I hiked like crazy on the elk hunt this year and scratched my new scope up. This will never happen again with this product. Its a Leupold 7X35 with the sun shield on and your Slicker still fits. Leupold doesn't even make a cover for this scope because it's so big. I also was able to remove the dumb flip up protectors as well. Solved all of my problems. Thanks
Scope Slicker Medium
Well made product!
Fit my Burris Orcal X like it was made for it!
Collapsible content
Material

All products are made by hand proudly in the U.S.A. Materials are made from weatherproof neoprene. Dyed, Pressed, Cut, Sewn, and shipped to you. Alpine Products strives to give you the best quality for a product you can trust.
Warranty

All Products are backed by our Limited Life Time Manufacturer Guarantee. To learn more please visit Our FAQ Page.
Shipping

Alpine Products ship worldwide. If you have any specific questions about ship please check out our FAQ page for more info or contact our customer support.