Regular price
Sale price
$19.99 USD
Unit price
per
Sale
Sold out
SKU: E-SK-BIBFD10-D18
Introducing the Bino Bandit Glare Blocker: Enhance Your Binocular Viewing Experience
Your binoculars are meant to help you see better, but sometimes glare, wind, or dust on the lenses can hinder your view. Say goodbye to those frustrating moments with the Bino Bandit Glare Blocker, the ultimate solution for an improved binocular viewing experience brought to you by Alpine Innovations.
Eliminate Glare and Distractions
Bino Bandits are lightweight fabric glare guards designed to shield your eyes from light, glare, wind, and dust. With this easy-to-use cover, you can create a mini cloak for your eyes to "duck" into, providing a clear and uninterrupted view of your target. Bid farewell to eye strain and weather distractions that compromise your visual clarity.
Comfortable and Durable Design
Crafted from durable neoprene, the Bino Bandit ensures firmness without being floppy, providing a secure fit for most binoculars, including the Swarovski BTX. The flexible loops easily slide around each eye cup and lock behind them, creating a water-resistant seal and protecting your optics from damage.
Unleash the Full Potential of Your Binoculars
Our genius neoprene design blocks out glare and ambient light, allowing you to see your target with unmatched clarity and detail. Whether you're a hunter, birdwatcher, or outdoor enthusiast, the Bino Bandit enhances your visual acuity, making your binoculars perform at their best.
Easy to Use and Made in the U.S.A
Installation is a breeze—simply slide the loops around the eye cups and lock them in place. The Bino Bandit is built with convenience in mind, allowing one or both sides to be folded forward for ventilation when needed. Proudly made in the U.S.A., this glare blocker is crafted to withstand any outdoor conditions.
Protect Your Options with Bino Bandit
Experience the difference the Bino Bandit can make while using your binoculars. Seize visual clarity and acuity, and let nothing hinder your view—say goodbye to wind, dust, and distracting light. Explore the outdoors with confidence, as our water-resistant cover ensures your optics remain protected, leaving you more time to hunt and explore.
Frequently Asked Questions (FAQs):
Q: How can I block ambient light while glassing?
A: The Bino Bandit glare blocker creates a dark space between your eyes and the binocular lenses, effectively reducing eye strain caused by ambient light.
Q: How do I prevent my binoculars from fogging up?
A: Binoculars can fog up when your face is warmer than the lenses. While anti-fog sprays and wipes can help, always keep a cleaning cloth handy for wiping the lenses as needed.
Q: How should I protect my binoculars?
A: Keep binoculars stored in an airtight container and use an elastic cover when they are not in use but still need protection.
Key Features:
Reduces eye strain by blocking wind and dust.
Blocks out light and glare for improved clarity and detail.
Fits most binoculars for universal compatibility.
Vastly enhances visual acuity for hunters, birdwatchers, and outdoor adventurers.
Covers and protects eyecups when not in use.
One or both sides can be folded forward to vent when needed.
Patent Pending design.
Proudly made in the U.S.A.
Share this product
View full details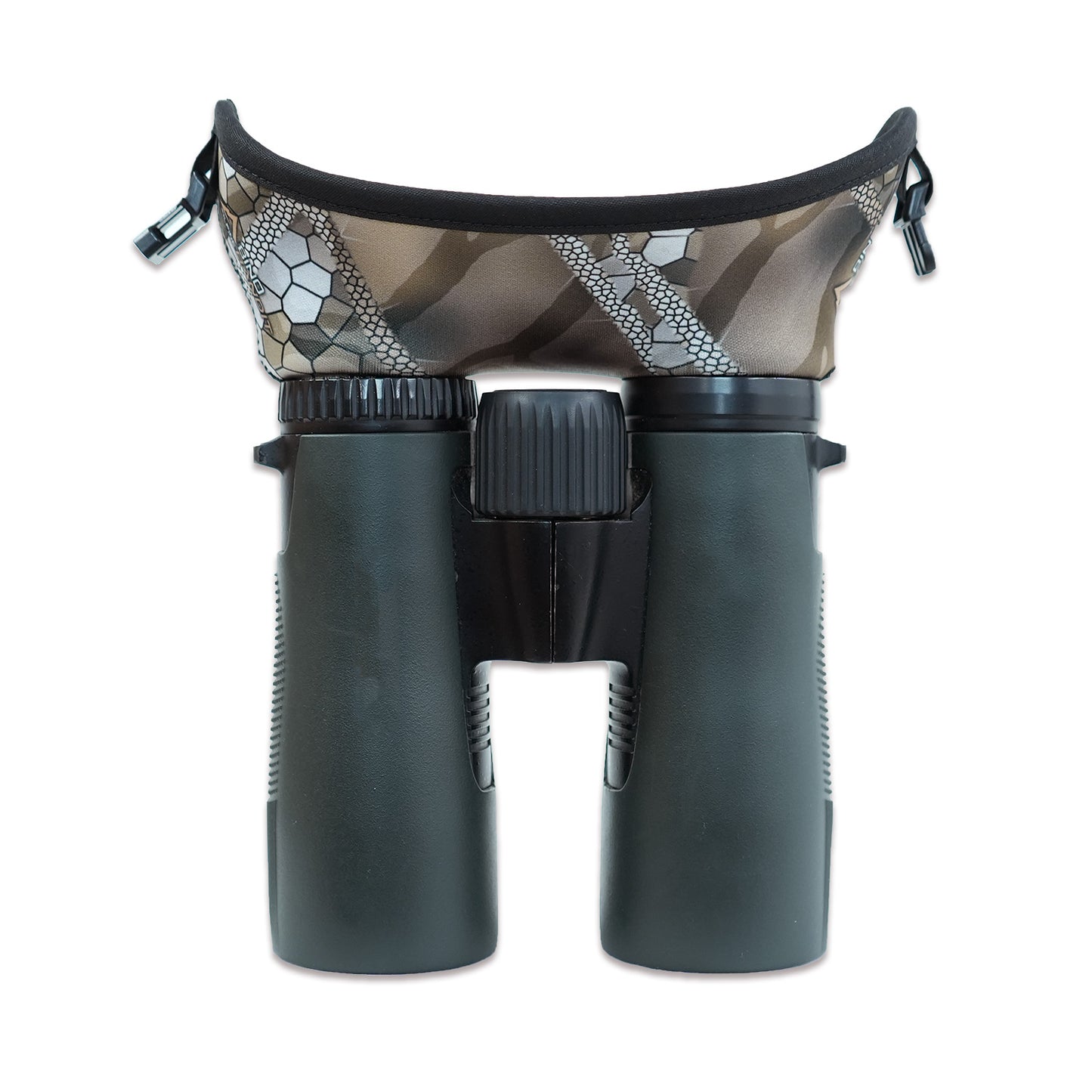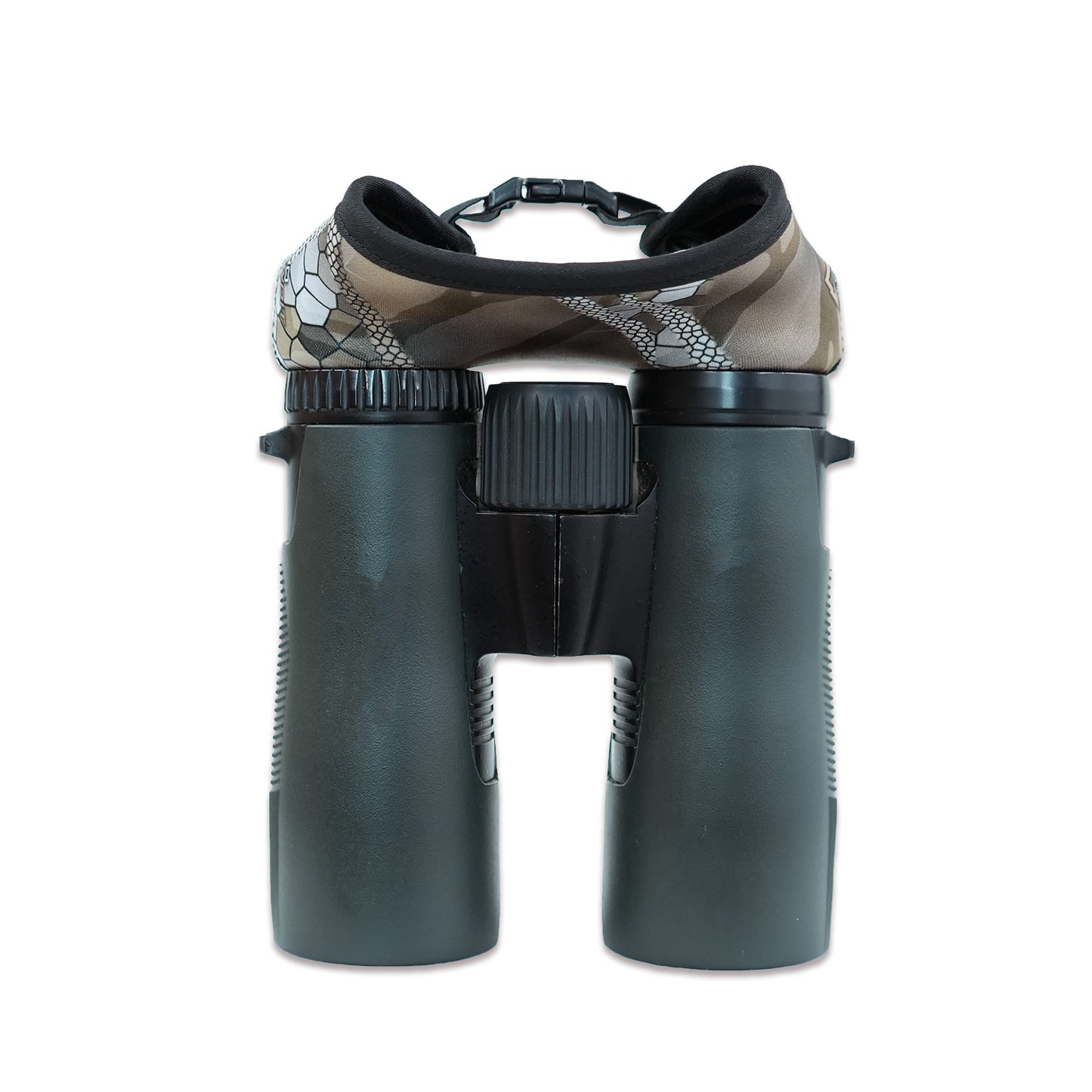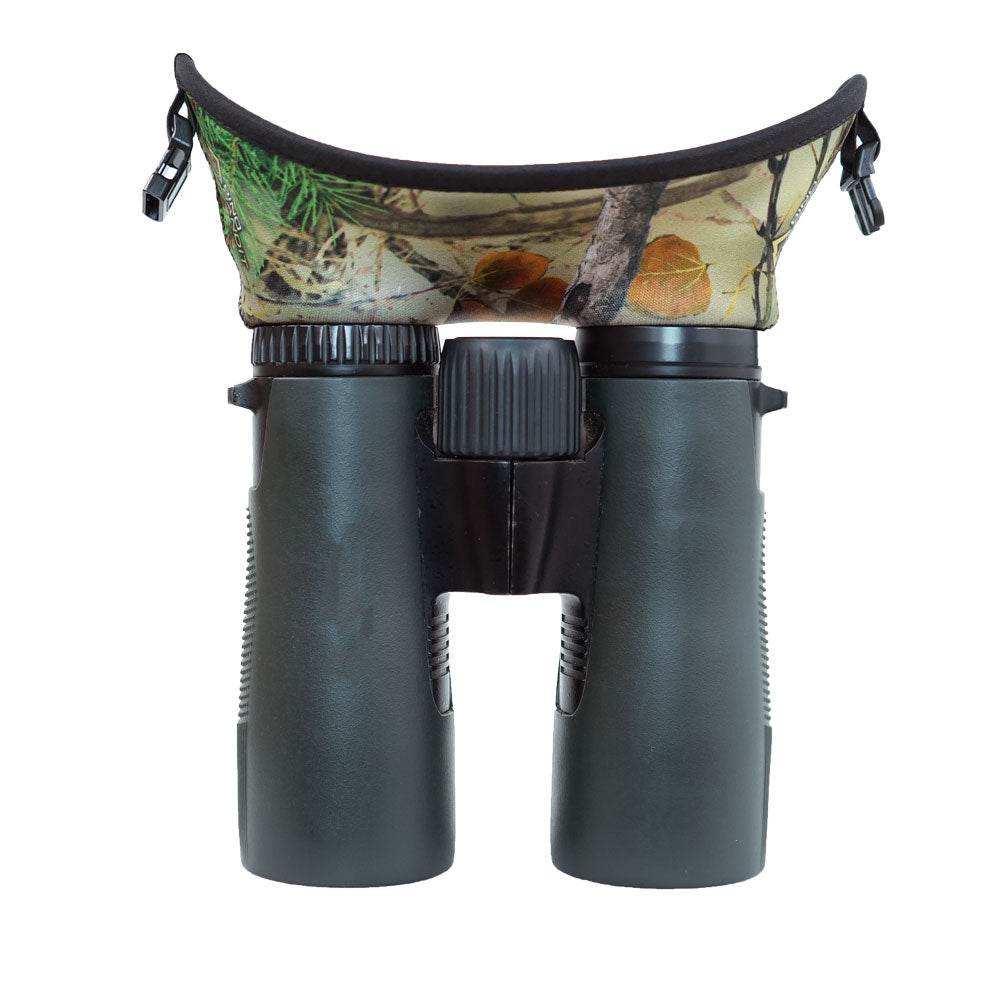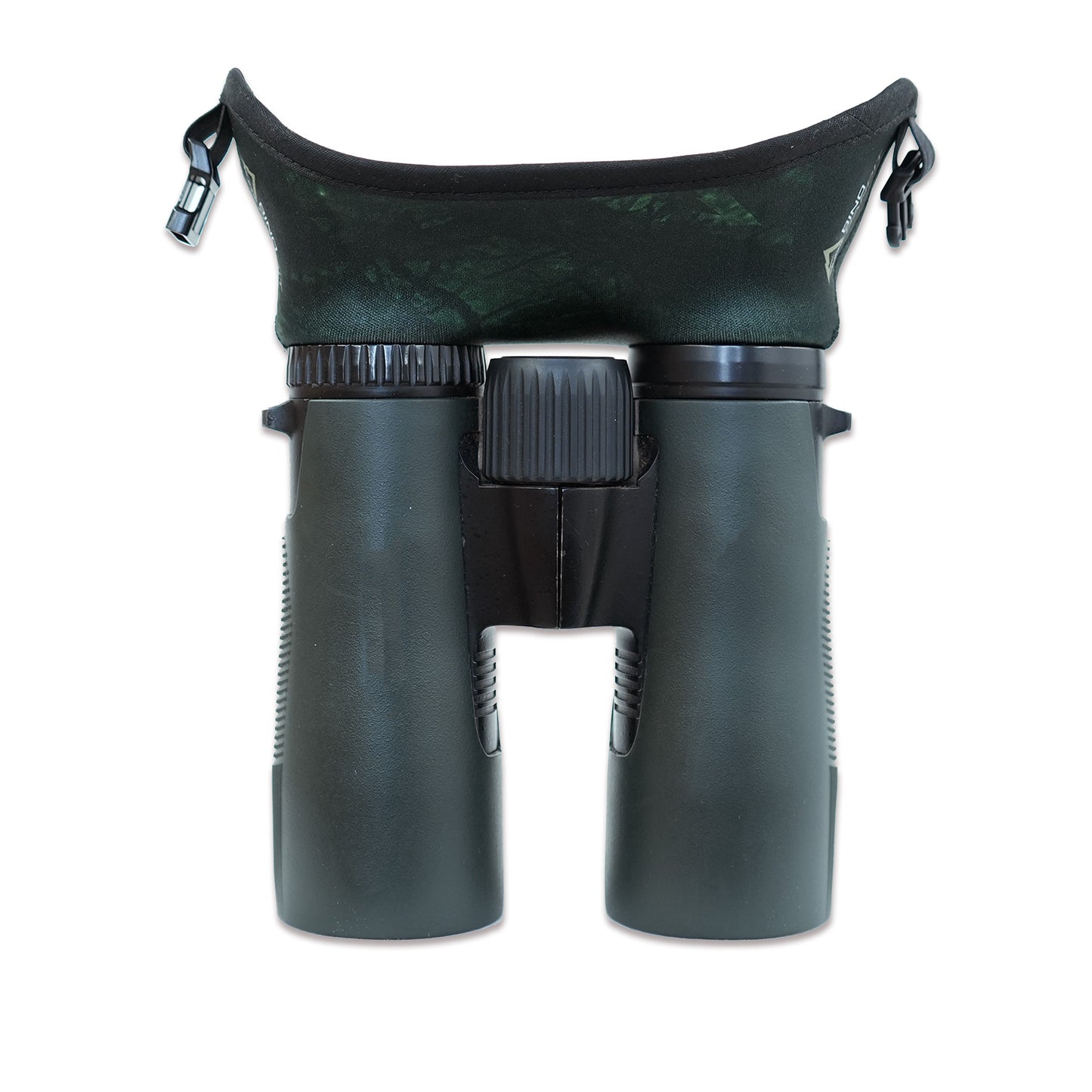 Collapsible content
Material

All products are made by hand proudly in the U.S.A. Materials are made from weatherproof neoprene. Dyed, Pressed, Cut, Sewn, and shipped to you. Alpine Products strives to give you the best quality for a product you can trust.
Warranty

All Products are backed by our Limited Life Time Manufacturer Guarantee. To learn more please visit Our FAQ Page.
Shipping

Alpine Products ship worldwide. If you have any specific questions about ship please check out our FAQ page for more info or contact our customer support.